Comprehensive Legal Real Estate Solutions
Berry Riddell adds value to every real estate transaction. As the premier boutique real estate firm in the Phoenix metropolitan area, Berry Riddell sets the highest standard for deal-making and relationship building. Known throughout the real estate community as large firm lawyers who provide small firm customer service, Berry Riddell guides our clients through all aspects of the entitlement and development process. The team at Berry Riddell respects relationships. By earning trust and a reputation of experience and knowledge, our attorneys are able to combine the grit and grace necessary to accomplish your real estate goals.
We work closely with neighborhoods, cities, and counties, building productive relationships throughout all aspects of government, business and media. These relationships are why we enjoy our work, and why we are able to celebrate our long-standing clients and rate of referral. We pride ourselves on our responsiveness to the needs of our clients, our creative thinking and problem solving, and our ability to add value to everything we do. Together, we can accomplish your goals.
Learn More About Our Firm
Learn more about Berry Riddell LLC and our specialties. Learn how we are uniquely suited to assist with a broad array of real estate needs.
Read more
Meet Our Attorneys
Our attorneys are here to help you with projects big or small. Learn more about each member of our team and contact us for more information at any time.
Read more
Latest News
2
Oct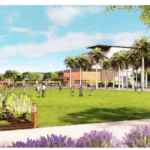 By Ron Davis, Phoenix Business Journal Billion-dollar CrackerJax redevelopment project gets first approval in Scottsdale The next billion-dollar development project in north Scottsdale took another step toward reality on Wednesday. A rezoning for The Parque...
Testimonials
"John Berry [is] the quintessential Arizona Zoning Attorney"

Berry Riddell is an excellent law firm excelling in accessibility (able to get in touch with the right person at the right time), knowledge (they are experts in the municipalities they practice in – Scottsdale, Phoenix, etc.), and connectedness (they know the right people and have the right connections to get the job done).

Highly respected boutique firm specializing in zoning and land use matters. Has extensive experience advising on permits, leasing and rezoning. Has further knowledge of real estate commercial litigation and transactions. Works with a wide range of clients such as hotels, government entities, healthcare providers and REITs. Clients praise the group as "the most qualified team in Scottsdale, bar none. I would not use anyone else." Further clients add: "They do an excellent job and have a fantastic team that are knowledgeable and easy to work with."
Together, we will accomplish your real estate goals.